Buddy May Be The Final AFL Player To Kick 1000 Goals… Ever
Amato's 5th Quarter by Daniel Emilio Amato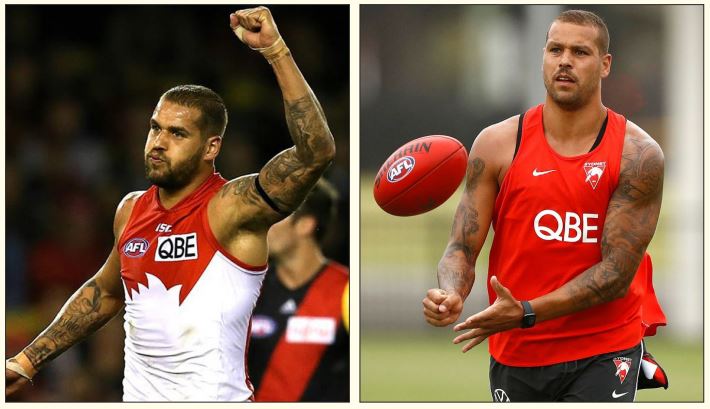 Five players in VFL/AFL history have ever kicked 1000 goals, they are Tony Locket (1360), Gordon Coventry (1299), Jason Dunstall (1254) and Doug Wade (1057). There is only one man who can realistically add to the list, Lance Franklin who currently sits on 955 goals since his debut in 2005, is just 45 away from that rare four-figure. 'Buddy' is certainly the only player who can realistically reach 1000, with Richmond's Jack Reiwoldt (684), West Coast's Josh Kennedy (661) and Tom Hawkins (617) all in the twilights of their careers.
After playing just ten games in 2019 and missing the entire of the 2020 season, many were questioning whether the 34 year old would run out his enormous nine-year $10 million contract, which expires at the end of next season. Returning to Sydney's senior side in Round
2, he has shown he still has that goal-sense that has made him the greatest forward of the modern generation. Scoring three against Adelaide, three against Essendon and then his first big return to form with five majors and the Brett Kirk medal in a close loss to arch-rivals Greater Western Sydney. Unfortunately, though, he has missed the past two games with bone bruising on his right knee sustained in the Sydney Derby, but has trained well since and despite being expected to miss several weeks, is even a chance to play this week against the undefeated Melbourne.
With 14 games (plus potentially finals) to come for the Swans (and Buddy), he would need to average three goals this season (with the assumption he plays all 14 games) to reach that special 1000 mark in 2021, which is certainly achievable if his body is kind to him. If not, he
still has next year to get there, even at 35 years of age. The new standing on the mark rule has led to more attacking gameplay, higher scores, and a chance for forwards to make more of an impact in a scoring sense. This will assist Lance Franklin, who can kick from long distances off one or two steps, his biggest strength has always been just that, putting the ball through the big sticks and find scoring opportunities for others.
If he does get there, it is highly possible he will be the final player in Australian football history to do it. The game is now becoming more about stamina, endurance, and athleticism. Gone are the days where full forwards are there to simply take marks and score, they are expected to run up the ground to draw key defenders out of the 50-metre arc and at times, even act as a second-ruck option. If a player hypothetically plays 300 games, they will need to average at least 3-4 goals every game as a minimum to reach 1000 by that stage… a tough ask indeed.
Lance Franklin has had the unique ability to play both roles, his selfless acts in the 2008 and 2013 Grand Finals for Hawthorn to push up the ground, confuse opposition defences and draw himself out of the game to produce the overall result of premiership success shows not only is he the elite goal kicker of the 21st century, but a team man too. While he may not have achieved the ultimate success from two attempts in Sydney, he has left nothing in the tank.
45 goals may be hard for some, but Buddy has scored more than that in 12 of his 16 seasons in the competition, so unless a horrible set of circumstances including freak injury or extreme suspension… the football world will see its sixth and possibly final 1000 goal scorer.