Putting the 'national' in Australian Rules Football
By Kayla Voss
If there is one thing this AFL season has taught us, it is that the AFL can survive without Victoria. In fact, the AFL has proved its adaptability in the strangest of circumstances by taking the game out of its usual 'hub'. Naturally, the VFL is the reason football is predominately played in Victoria during normal AFL seasons. However, COVID has created recurring conversations of Victoria's main role, ultimately debating how the AFL should operate in future. 
The AFL is the Australian Football League. In other words, no longer does the game fall under the Victorian Football League (VFL), but rather is a national competition. Obviously, there are reasons for why Victoria is the main stage for the game; out of eighteen teams, ten are Victorian based teams. Over the years, more interstate teams have joined the league, with GWS being the most recent in 2012. The number of teams located in Victoria is a strong argument for why the home and away rounds can have up to five games in Victoria per round. However, the argument is not to move or relocate these teams, but rather to recognise other states for big AFL nights like the Brownlow, the NAB draft and, of course, the Grand Final. 
To continued reading please click here to download.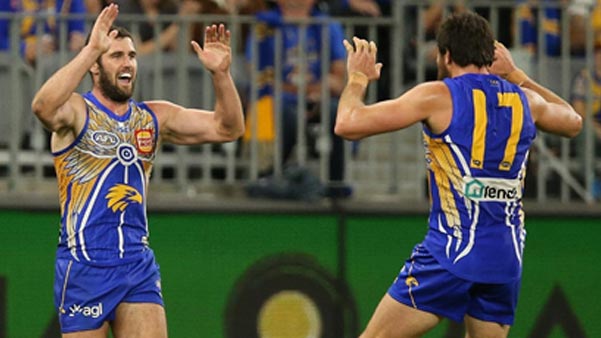 Predictions for the end of season
By Foti Mantis
After 12 rounds of footy so far, we've seen what most teams have to offer and, considering there are only 6 rounds left, now calls for a perfect time to place predictions for the minor premiers, premiership winners, and the Brownlow and Coleman medals. 
As for the minor premiers, I don't think I can place my bets on Port. They're a terrific team, and they're bloody hell fun to watch, but with Geelong and West Coast finally hitting their good form, as well as Brisbane only being behind by percentage, it will be incredibly tough for the Power to retain first place. Out of those four teams just mentioned, West Coast and Brisbane have much harder upcoming fixtures than Geelong and Port. I believe that Port will hold on to first place, and I'm putting my confidence in them to become minor premiers. They've lost three games this season against Brisbane, St Kilda and Geelong, all top 5 teams, and their next few fixtures are all games that they should win. It's hard to refute the fact that they are the best team in the league when they're playing their style of footy, but it's only their occasional lapses of overconfidence that usually cost them important games. 
But when we talk about finals, that's a different story. West Coast are the biggest threat to any team right now. But first, let me predict the top 8 finalists. This one is pretty simple, I think those in the top 8 right now will stay in the top 8, but the Giants could make a last minute surge into the finals with players such as Toby Greene, Shane Mumford and Matt De Boer coming back from injury in a few weeks' time. For the Grand Final, I believe, or wish for that matter, that it turns out to be a Port Vs West Coast match. This, in my opinion, would be the best final any footy fan could ask for (for revengeful reasons). But, regardless of who West Coast face in the final, I think it's fair to say that they could well go on and win the Premiership against any team in the form that they've found since round 5, as well as their experience in the finals before. 
To continued reading please click here to download.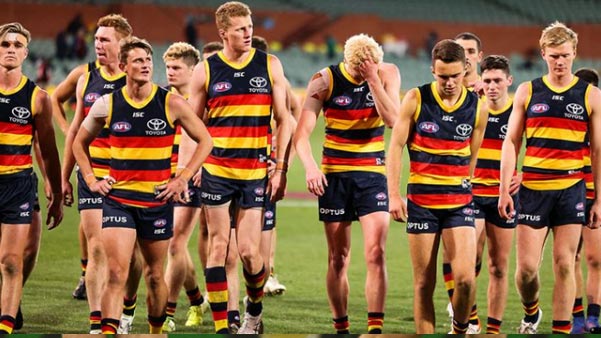 The pride of South Australia is not the mighty Adelaide Crows
By Madison Mifsud-Ure
It's been a difficult year for all clubs this season, but it seems no team more so than the Adelaide Crows have buckled under the pressure of fly-in-fly-out games, hubs and a compressed fixture. After losing many of their star players in the off-season including Eddie Betts, Cam Ellis-Yolmen, Alex Keath, Josh Jenkins and Sam Jacobs, the Crows said they would begin a rebuild, but no one could have expected this. The Crows have gone from top to bottom in just three years. When there are only two South Australian teams in the competition the chances of them being on completely opposite sides of the ladder is extremely rare. So when your cross-town rivals Port Adelaide are the ladder-leaders while the Adelaide Crows are 18th and bottom there really isn't much to smile about. 
It's been a challenging season for Crows fans to watch loss after loss after loss. Their performance against the Sydney Swans in Round 1 was probably their best and most convincing chance of taking home the win, but need I remind you that too was a loss. Rory Laird has been one of the few positives to take away from their games. He has been excellent on the field since moving to the midfield providing pressure to a side with very little and was the leading disposal winner against the Pies in Round 11 with 37 possessions for the night. Laird has really led the way of this youthful side. Unfortunately, that's where the good news ends.
To continued reading please click here to download.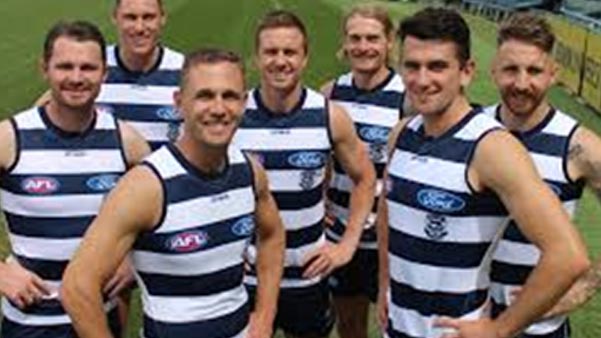 Will the Cats choke…again?
By Daniel Emilo Amato
Life could not be better for the Cats, at least on the field anyway.  After a sloppy 1-2 start, Geelong have won four of their last five games by an average of 46 points and now sit third on the AFL ladder at 8-4.  Every stat indicates they are the best team in the competition at the moment. They sit first for clearances which is congruent with the likes of Patrick Dangerfield and Captain Joel Selwood who just keep on keeping on. They are first for marks inside 50 with Tom Hawkins dominating their forward line, cameo appearances from Gary Rohan aren't hurting their stocks either, and Geelong also happen to be the highest scoring team in the league with 132 goals, Hawkins booting 30 of those to lead the coleman medal to this point. After their dominant performance against the previously red-hot Port Adelaide, the football world is now talking them up as the new premiership favourites. While Geelong have certainly been impressive, and absolutely deserve these lofty expectations… let's not forget it is not unusual for this sort of pressure to get to them. Geelong have been a consistently great side for many years, having missed the finals just twice since 2004, making four grand finals and winning three flags during this time. However, since their last premiership in 2011… September has not been a fun time for Cats' fans. Since the 2011 victory, Geelong has made the finals every season bar one (2015), and out of the seven finals series they have been part of, five have been top four finishes. Eleven finals have been played altogether, and they have produced only four wins. Therefore, it is more than fair to suggest Geelong are proven finals chokers. What was worse? The 2012 Elimination Final loss to Fremantle despite being hot favourites? What about the 2013 Preliminary defeat to Hawthorn despite going into their three-quarter-time huddle 20 points ahead? Could the straight-set exit in 2014 take the cake? Also, let's not forget the 2016 Preliminary Final thumping by Sydney despite having a week off… and possibly worst of all, the 2019 finals debacle after winning the minor premiership… get the picture? The past should not dictate the present, but sometimes the pressure of past failures and what happened in previous years does make a small mental impact. 
To continued reading please click here to download.