Slide 1
Get the region's top country
football stories from one spot!

THE SA COUNTRY FOOTBALLER
Covering all 25 of the country leagues across South Australia.
Check out action football photographs taken by our professional photographers and countless amateur photographers covering the country games in photos each week.
The SA Country Footballer Magazine is a special section devoted to the country leagues around our great state. Bringing you all the scores, upcoming matches, premiership tables and goal kickers, from every country league around South Australia and Broken Hill, each week of the season.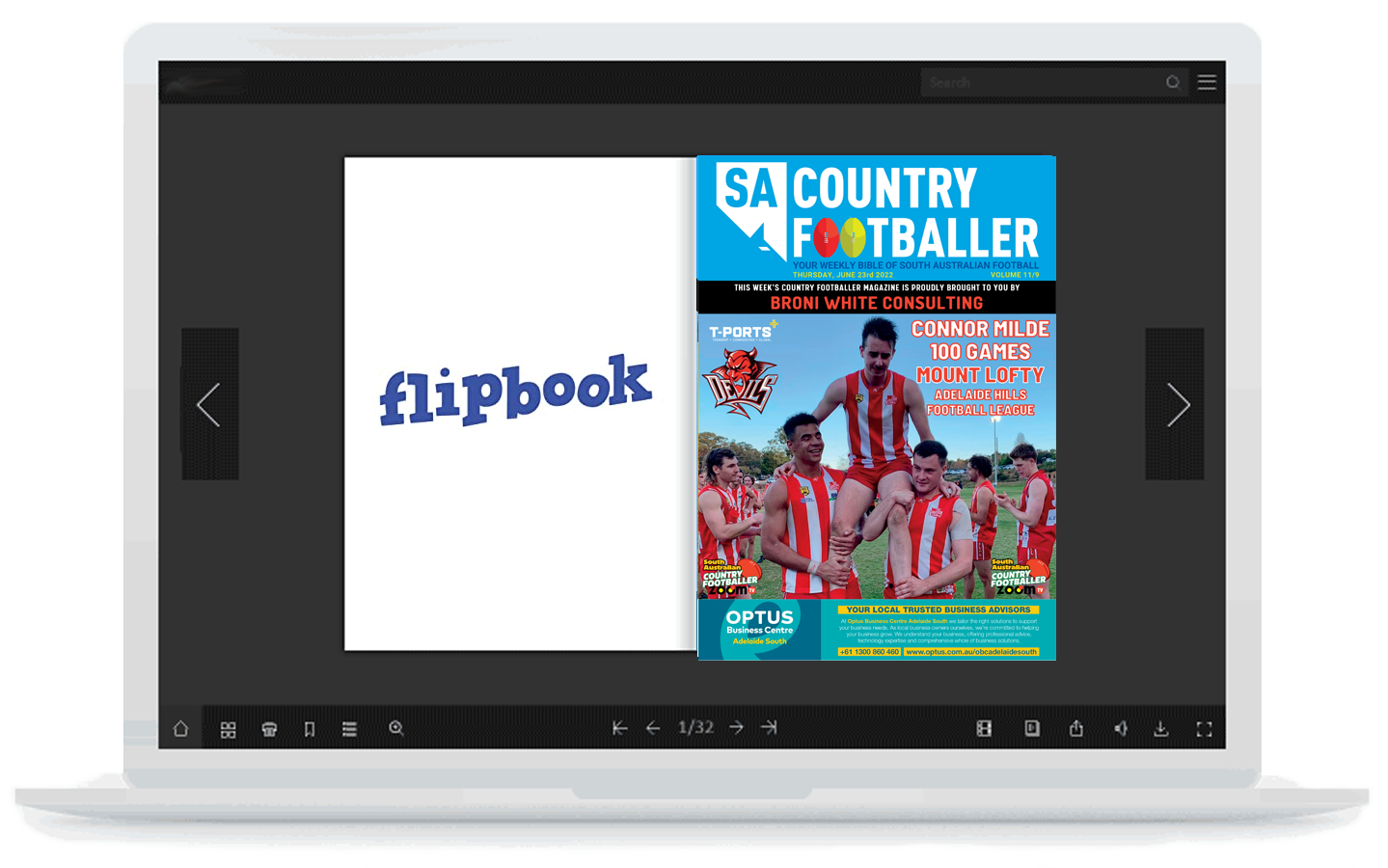 THE SA COUNTRY FOOTBALLER
THE SA COUNTRY FOOTBALLER