Slide 1
Get the region's top women's
football stories from one spot!

THE SA WOMEN'S FOOTBALLER
The ONLY women's football magazine in Australia. Covering women's football in South Australia.
Don't miss out on our great weekly sections with editorials covering each senior game, Team Sheets for each senior game, Weekly Results, Premiership Tables, Leading Goal Kickers and Best Players, Form Guides, and Weekly "Dream Teams."
The SA Women's Footballer Magazine is written and edited each week by our amazing female journalists. Bringing you team sheets, weekly scores, best players and goal kickers, reviews and previews from every game played on the SAWFL & Under 18 competition.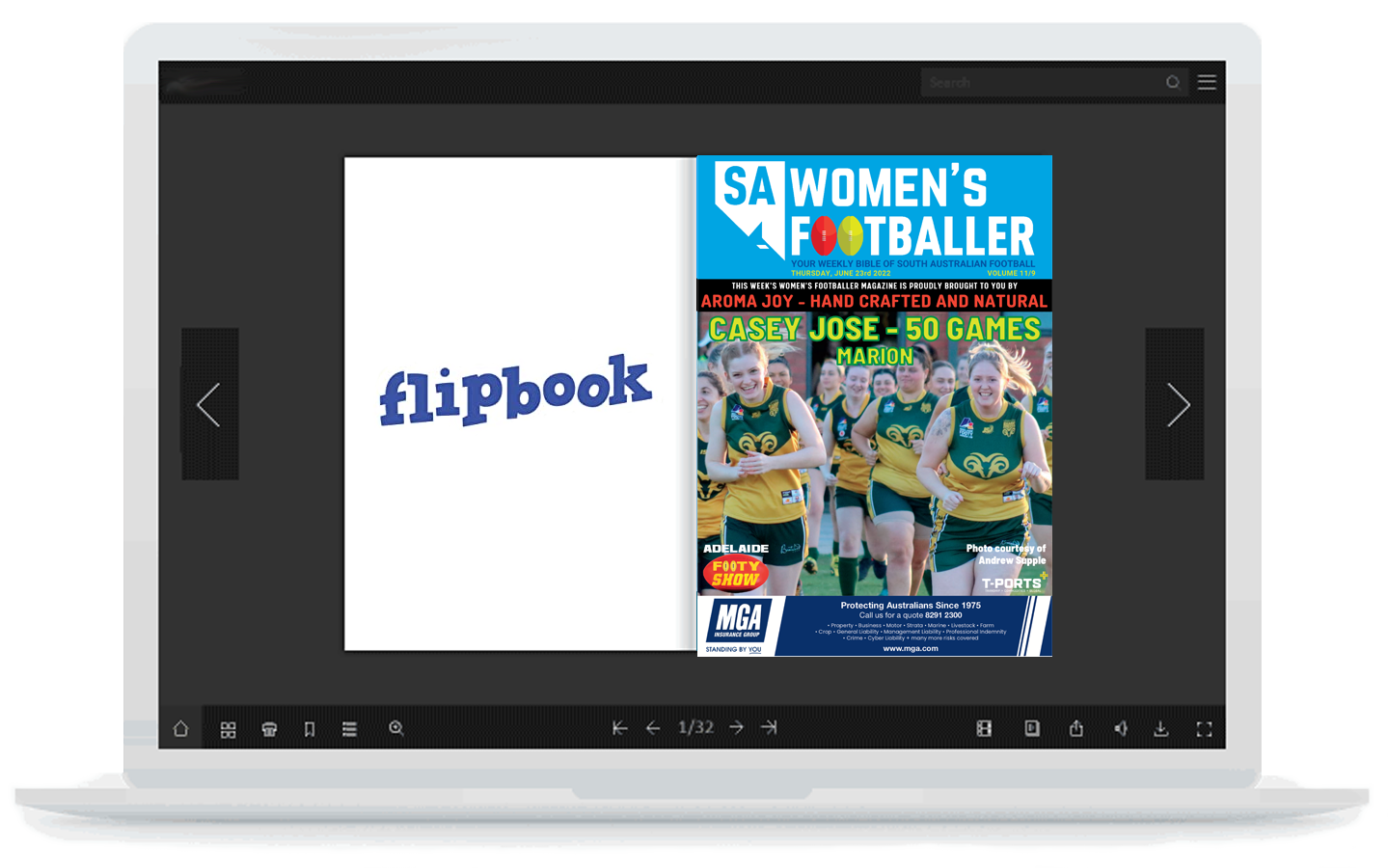 THE SA WOMEN'S FOOTBALLER
THE SA WOMEN'S FOOTBALLER